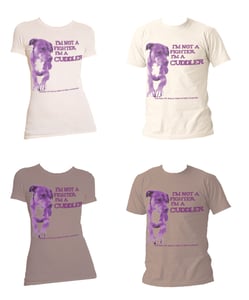 $

30.00
100% of the purchase price of this design is donated to Pit Bull rescues across the United States. If you know of a Pit Bull rescue in need of funds, please email hey@barleyandbirch.com and let us know.
As with all of our other pieces, these are made in the USA using 100% organic cotton and water-based inks.
You can also send in your own tee. E-mail hey@barleyandbirch.com for shipping details. We will credit your account $5 for sending your own tee.
*These adult pieces will ship starting April 10.